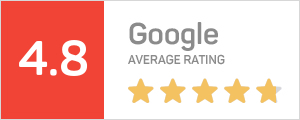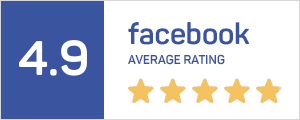 Martina & Christian, Switzerland
"BEYOND WHAT CAN BE EXPECTED
What a service provider is able and willing to do for you shows best when the circumstances get really difficult – which was definitely the case in this Corona year 2020.
With all the sudden unexpected changes in the overall situation, tightening quarantine rules in Iceland etc. GoCampers was the best partner we could have hoped for, to still make the trip happen despite all the challenges.
Their flexibility and customer orientation was unbeatable.
Several modifications to the original plan were needed – including some which are not typically in the scope of the standard offering. The GoCampers team managed all of them very timely and well.
Needless to add, that the 4x4 Camper 4-Pax is the perfect vehicle if you want to see more of Iceland than what is easily reachable from the ring road.
We had a fantastic time and want to thank the GoCampers-team for all the effort they have put into making it happen."
Jim Saunders - USA
"We wanted to thank you for everything. You were so very helpful from the first contact through to the day we returned the van. Any request for information or answers were answered very quickly and always provided the information required,

The van itself was collected very clean and the full tank was a nice surprise :-) It was small but that meant it was easy to drive and even easier to keep warm. The cooking equipment was spot on and we cooked nearly 3 meals a day every day!

Throughout our trip the van was warm and exceedingly comfortable, cheap to run and excellent value for money. The pick up from the airport hugely reduced the stress and the drop in Reykjavik was a very welcome bonus - we would never have found the guest house otherwise!!

The only feedback I would say is it might be beneficial to highlight the additional charge for automatic vehicles, which wasn't a problem but could be for some.

You made the holiday and after the year we have had that was so very needed. I cannot recommend your services enough to anyone it was far superior to any other rental company in Iceland that I contacted.

Thank you very very much"
Timo - Germany
"We enjoyed our Iceland experience. Your staff was very courteous and helpful.  Your campers are spacious, dependable, clean and well maintained.
Thank you for making our Iceland vacation one that we will never forget!"
Wendy and Andy - UK
"We rented a 4x4 camper from Go Campers in September 2018 and couldn't have been happier. The camper was fabulous, very well decked out with exactly what we needed, and a 'proper' 4-wheel drive so we could go to some of the far-reaching places with confidence. The team at Go Campers were sensational - so helpful, so friendly, and made our whole experience fabulous. I would recommend Go Campers to ANYONE who is looking to rent a camper in Iceland. Thanks again guys, you are fabulous!"
Renee Grogan - Australia
"We have rented a Go Camper Smart for two weeks to explore Iceland and for us, it was the perfect way of coming around the Island! The camper was small and good to drive with but provided enough space to sleep comfortably and you could also have your dinner inside on rainy days :-) The Camper is well equipped and after some time we got pretty well organized so it took only some minutes to convert the Camper to be able to sleep in it. We really enjoyed our time and renting a Go Camper gave us the flexibility to go wherever we wanted whenever we wanted! The price was quite cheap compared to other organizations and we didn't find anything that offered the same for a better price. The service was excellent too, all our questions were answered quickly and the transfer to and from Reykjavik was uncomplicated and on time. Benedikt (General Manager of Go Campers and the person that helped us all the way) was really friendly and gave us many useful tips for our time in Iceland! We highly recommend to check their website and think about exploring Iceland with a Go Camper! Thank you very much Go Campers for making this unforgettable experience possible :-)¨"
Laura & Leander - Germany
"Everything was just as advertised, Benedikt and all the employees were very nice and helpful, even beforehand with email contact. The camper was great! We went with the Go BIG Camper which was perfect for 2 people (could easily fit more) and plenty of space for luggage. The van drove great, heater worked well (which was important!) and the bed was totally fine.

I would definitely recommend them and use them again once we go back.

And absolutely a camper van is the way to see Iceland!"
Mie - Danmark
"Pick-up and drop-off just where and when we wanted, a well-equipped van with warm sleeping-bags and trouble-free drive up to the Westfjords and back. We will use Go campers again and after our positive experience fully recommend them to all visitors to Iceland."
Mark - Spain
"Thank you so much "Go Campers" for making a brilliant and intensive Road Trip around Iceland possible! Thanks also for your excellent and quick help at Myvatn, David! We miss "Timo" (the car, named after me) so much and most likely we will visit Iceland again. For sure again with Go Campers!"
Scott- Germany
"Not only does Iceland have the most majestic and diverse nature that I've ever seen the country also has the most generous and kind population that I've ever met. Being able to drive around in a little camper van was the perfect option for experiencing little side roads and camp wherever we wanted to whenever we wanted to. The van entailed everything we needed from sleeping bags to cutlery and made it very easy for us to just be and enjoy without having to worry about equipment or finding a home for the night. We simply had everything all the time and we felt so free and tiny in the middle of Iceland's beautiful and magical nature."