SCHAUEN sie sich unsere Flotte

von Camper in Island an
Check out our
customer

reviews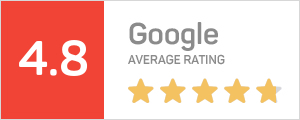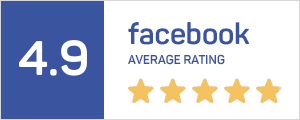 Mie - Dänemark
Island hat sowohl die majestätischste und vielfältigste Landschaft, die ich je gesehen habe, als auch die freundlichsten und großzügigsten Einwohner, die ich jemals getroffen habe. Mit dem kleinen Camper hatten wir die perfekte Lösung, um Island und die kleinen Seitenstraßen zu erkunden und zu campen, wo immer wir auch wollten. Der Camper enthielt alles, was wir benötigten, von Schlafsäcken bis hin zum Besteckt. Dadurch konnten wir Island viel besser genießen ohne die Sorge haben zu müssen eine Unterkunft für eine Nacht zu finden. Wir hatten einfach alles zu jeder Zeit und wir fühlten uns frei und klein inmitten Islands schöner und magischer Natur.
Read more
Scott - Deutschland
Alles war genauso, wie es die Werbung beschrieben hat. Benedikt und alle Mitarbeiter waren sehr nett und hilfsbereit, sogar per mail vor Reiseantritt. Der Camper war super! Wir fuhren den GoBIG Camper, welcher perfekt für zwei Personen (es war locker Platz für mehrere Personen) und viel Gepäck war. Das Fahrzeug fuhr sich super, die Standheizung funktionierte (was sehr wichtig war) und das Bett war absolut in Ordnung.

Ich würde sie definitv weiterempfehlen und auch wieder nutzen, wenn ich wieder in Island bin.

Mit einem Camper ist es der absolute Weg Island zu betrachten!
 
Read more
Iceland Campervan Travel
tips
Travel guides, blogs and tips for Iceland road trip
The 10 Best Places to See the Northern Lights in Iceland
If you're in Iceland between September and April, you might wonder if there's one location in the country that offers a better chance at seeing the northern lights. The truth is, there's no one location better than another. The lights appear everywhere during this time.
The Best 10 Day Ring Road Itinerary for Campervans
Iceland's ring road is readymade for epic road trips. And while we always recommend taking your time while travelling, we also understand not everyone can be here for two weeks. For those campers who are keen to zip around the ring road in 5 days, we've got you covered.
Self-Drive Itinerary: The Arctic Coast Way
In the summer of 2019, Iceland unveiled its newest tourist route, the Arctic Coast Way. Taking in 900km of Iceland's pristine northern coast, it's the perfect opportunity for campervan travellers to get off the beaten track.