Our
great

selection of campers in Iceland
Check out our
customer

reviews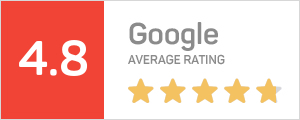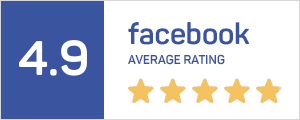 Martina & Christian
What a service provider is able and willing to do for you shows best when the circumstances get difficult – which was the case in this Corona year 2020.
With all the sudden unexpected changes in the overall situation, tightening quarantine rules in Iceland etc. Go Campers was the best partner we could have hoped for, to still make the trip happen despite all the challenges.
Read more
Jim Saunders
We wanted to thank you for everything. You were so very helpful from the first contact through to the day we returned the van. Any request for information or answers were answered very quickly and always provided the information required.
The van itself was collected very clean and the full tank was a nice surprise :-) It was small but that meant it was easy to drive and even easier to keep warm. The cooking equipment was spot on, and we cooked nearly three meals a day every day!
Read more
Brand ambassadors of
Go Campers
We have been fortunate enough to work closely together with these amazing people that we are proud to feature as brand ambassadors of Go Campers in Iceland. These guys are second to none when it comes to creating superb content, and it's a pleasure working with them. They have been able to test our various camper types and give valuable input on the design and our services. Check them out!
Ása Steinars is an adventure content creator from Iceland. She grew up in the north, where she was surrounded by extreme landscapes and forever-changing weather which gave her a tight bond with nature and its forces.
She feels the best when outdoors, exploring, and taking on new challenges. Her lifestyle is built around adventures, where the industry is often lacking girls within that niche
Ása has been working with us for a few years creating beautiful content.
James Taylor is an Australian travel journalist living in Barcelona, Spain. Specializing in travel articles on Europe, he has published stories in magazines and on websites across the world.
Iceland is his favorite destination; it was while living in Reykjavik that he got his first piece of writing published. Since then, he has written about the country countless times, updated an entire guidebook to Iceland, and is currently authoring a curated guide to Reykjavik.
James has created and written all our guides, tips, and itineraries which you can find under useful info.
Arnúlfur is a full-time content creator and photographer from Iceland. He has a passion for photography and videography which is showcased across his social media channels. He currently lives in Sweden but visits Iceland frequently to see family and create content.
He has been entirely focused on creating content since 2016 for his social media. He says that the key to being successful in this field is to be consistent and stubborn - in short, don't give up.
Arnúlfur has tried out a few of our campers and taken them out for trips around Iceland where he has created beautiful content for Go Campers.
Winter
Campervan

guides



Considering renting a campervan over the Icelandic winter season? If you're nervous, don't be.
7 Reasons to Travel in a Campervan During Winter
You might be wondering whether you can travel across Iceland in a campervan during the winter season. The answer is yes, and that's not all. Although a campervan road trip through Iceland in the winter may not seem like the best choice given the gloomy weather, there are some clear benefits. Here are 7 reasons to travel in a campervan in Iceland during
Best Things to do in Iceland During Winter
Traveling to Iceland in winter for a campervan trip? Wondering what there is to do in the country during this season? Read on to make the most of the chilly season with these unique winter experiences.
The 10 Best Things to do During Bad Weather in Iceland
If the weather turns sour during your camper trip in Iceland, you might be looking for something to do while you wait it out. Below, you'll find the 10 best things to do during bad weather in Iceland.
Iceland Campervan Rental
tips
Travel guides, blogs and tips for Iceland road trip
Campervan
travel

information



Here you can find all the information for your Campervan Iceland travels
F

requently

A

sked

Q

uestions



Find answers to most of your Iceland Camper rental questions in the FAQ section